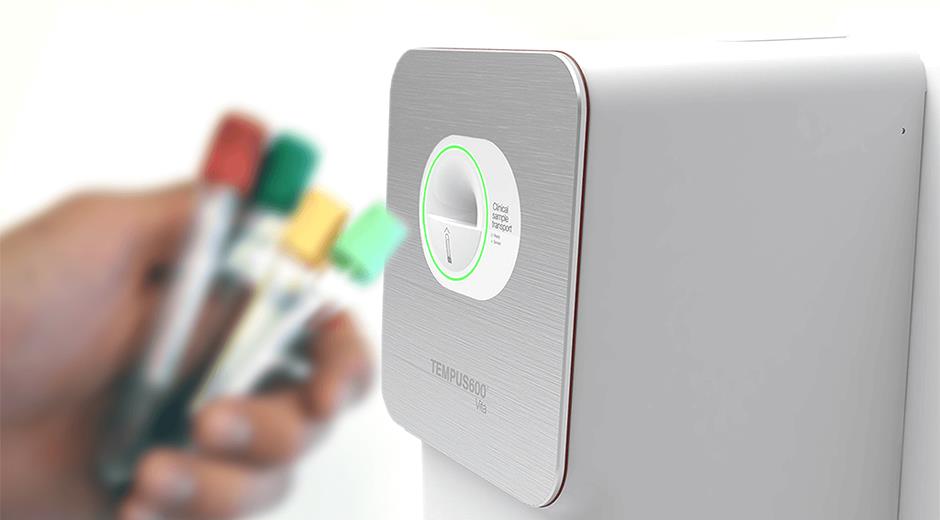 Automated blood collection system
Automated blood collection systems are a mean to achieve more productive and efficient laboratory processes and are becoming the standard in hospital laboratories. The systems enable laboratory technicians to produce faster analytical results, allow doctors to make faster decisions, provide patients faster treatment and, finally, resulting in reduced length of hospital stay.
Automation optimizes the TAT
To achieve these results, the laboratory needs to reduce their Turn-Around-Time (TAT) which is the duration of time from when the blood samples arrive in the laboratory until the analytical result is ready. Blood samples can be mechanically collected as the first stage of the automated analytical process.
Expanding the lab to point of care
In order to look at a fully automated blood collection system, the automation process needs to start earlier, i.e. when the blood has been drawn and is ready to be sent to the laboratory. Automating this aspect of the process is revolutionary. In other words, expanding and introducing modern laboratory processes to the entire hospital.
A pneumatic transport system using 25 mm transporting pipes provides automatic transportation of blood samples from point of care to the laboratory. This results in a reduction of the Turn-Around-Time (TAT) inside the laboratory, but also the Total-Turn-Around-Time "ToTAT".
Improved outcome
The combination of a 25 mm pneumatic logistical system and automated laboratory equipment can significantly reduce the blood sample transportation time. The operating cost are reduced, the risks of human error lessen, and the ability to produce higher quality data improved. The combination of beneficial outcomes will positively impact the individual patient who will receive earlier, faster and better treatment and, eventually, might even save lives.