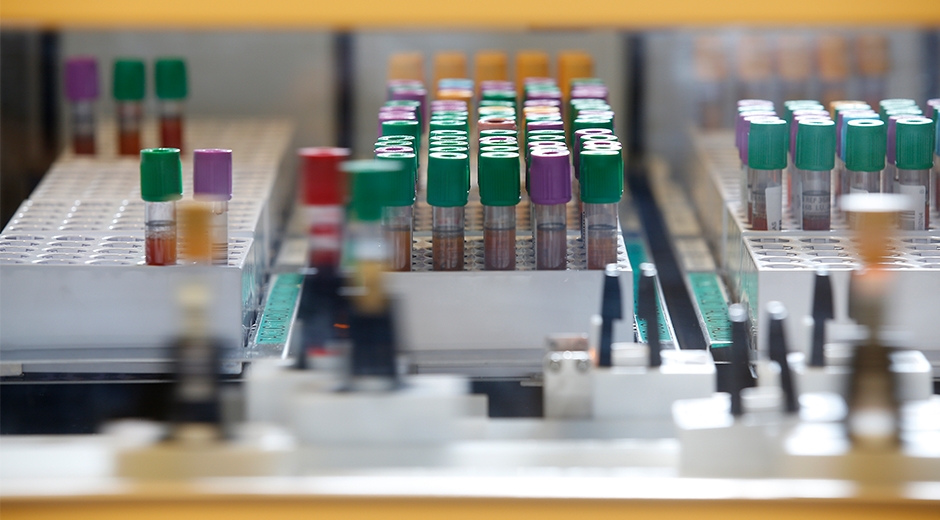 Concept "Automation of blood transport"
Blood samples are valuated with great variation from country to country. Some countries see a blood sample as a human and others consider it as a "tool" to treat a patient.
Several demands and subjects must always be taken into consideration when you want to do "automation blood transport":
Never lose a sample - a human is waiting for the answer.
Every sample is unique so ID must be traceable without error.
No change of bad blood quality during transport - it could be fatal to get a wrong result.
The automation must remove tasks and not add tasks or difficult procedures.
Do you want a future with fully automated analysis equipment?
Some hospital fall into the trap "we want to transport everything with one central system". However, this is not possible if you want a positive outcome.
Transportation of blood samples represent in average 85% of all transportation in hospitals and 80% of all decisions in a hospital is based on blood samples. So remember only to do "automation blood transport" don't do general transport.
Many hospitals produce more than 4,000 samples pr. day and some produce more than 10,000 per day, so it is important to remember to keep it simple to handle the system.
Learn more about automation of blood transport
Single tube blood transport
A unique system for single tube blood transport already exists - Tempus600.
With Tempus600 you get:
Dedicated system from A - B, therefore no risk of losing a sample.
Blood tube must have a unique barcode before using Tempus600 - always traceable.
Tempus600 validated by several major University Hospitals in the world - not by the manufacturer, but by the users.
No containers or carriers - just send the blood tube as they are.
Easy to use and remove difficult procedures.
Fully connectable to several multinational IVD automation.
To do "Automation blood transport" make perfect sense and give great benefits for hospital and patients but remember to consider what you need and what you expect to be the outcome.