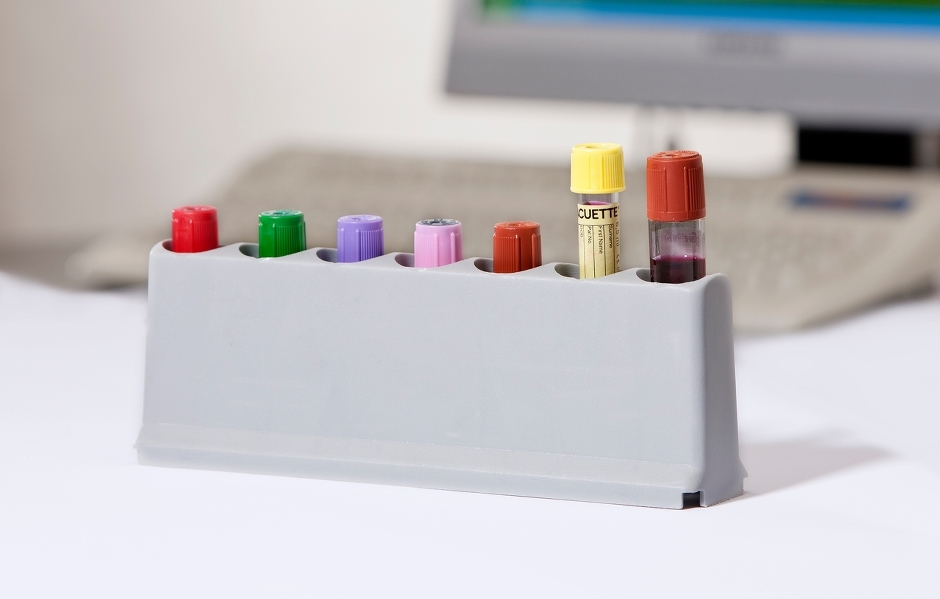 Blood sample collection
Blood sample collection is not only a standalone job but part of a big logistic process. Focus on this process should be on the blood sample because all the time the sample is in line to be handled, there is a patient waiting in a bed and a doctor waiting to begin to treat the patient.
The urgency of speed and FIFO (First in - first out) at this process is very high due to the fact that more than 80% of all decisions at a hospital are made from a blood analyse. To meet the FIFO and speed requirement we should focus on extending the laboratories to all the different wards and make all blood sample equal priority - remove the STAT.
Get faster blood sample collection
Blood sample collection the manual way
We can make blood sample collection fast by making the phlebotomist go back to the lab every half hour, but that's not the right solution. First off all because we are then using highly educated staff as walking transporters instead of using their high skills in the lab.
We can make blood sample collection by hiring low cost porters, but that's also not the solution because there will be some waiting time and then we are starting up the STAT priority again. Another fact is that every time you move the responsibility between people there will be errors.
This is why we need a system that can eliminate priority, STAT, change of responsibility between hands.
The direct line to FIFO
When a TEMPUS600 system is installed in a ward, connected directly to the lab, all the samples goes to the lab within a minute, every time, without any priority and change of hands with a lot of benefits such as: always FIFO, free competences, use the mega lab, a specific turn around time for the analyse and minimum waiting time for the patient in the bed and faster treatment.
This is why the blood sample collection is not a single job but a big process and a very important part of the complete treatment of the patient.