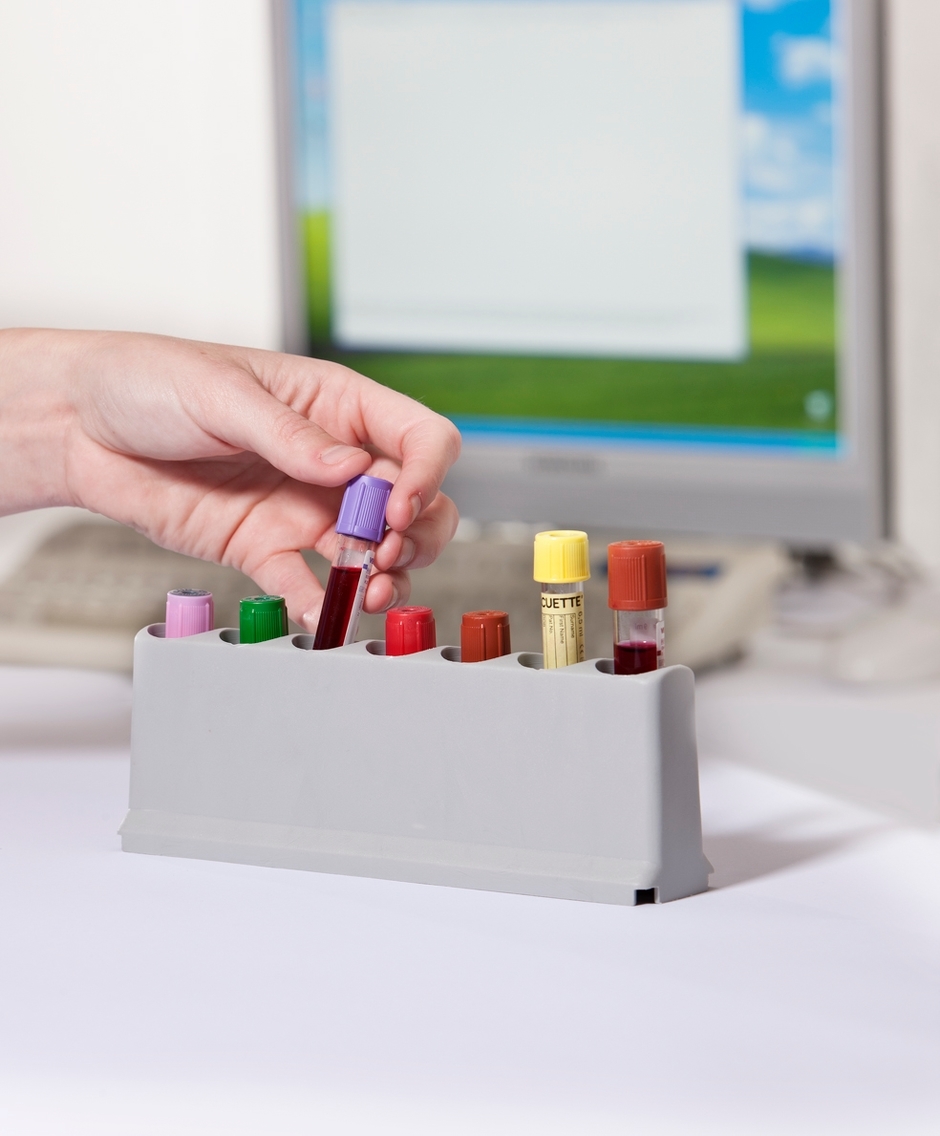 Blood sample tubes
Blood sample tubes are the important vessels in which the blood is stored, transported and kept for analysis in the laboratory. Blood sample tubes are an essential part of the laboratory equipment and routine. They come in various brands and sizes, but they are all of significant importance to the laboratory process.
Better transport of blood sample tubes
Since nearly 80% of all diagnoses are established on the basis of a blood analysis, the primary task is to be able to store or carry the blood in a vessel, hence a tube, to the lab.
This process is made quicker, simpler and more reliable with the Tempus600, a system that sends the blood sample tube directly from the place where the blood is drawn to the lab. No difficult or time consuming routines or waiting time. The sample tubes arrive safely, quickly and with all relevant blood values intact to the lab, without change of hands along the way.
Reduce TAT for blood sample tubes
Automation reduce handling of blood sample tubes
The Tempus600 system carries nearly all commonly used blood sample vessels used in hospitals today. The system is created to send vessels within the size range of 12-18 mm in diameter and 80-110 mm long. In addition, ESwab samples can be carried by the Tempus600 system as long as the blood sample tubes comply with the standard measures mentioned here.
Blood sample tubes sent from the different wards in the hospital will arrive at the lab, where several solutions for the reception of the samples can be installed. The most common solution is a receiving tray, from which the phlebotomists will collect the samples before placing them on the lab-track. Another common used solution is where the Tempus600 pipes are installed and placed directly into the lab's bulk loader from where the samples are lifted directly on the track.
Where blood sample tubes are the essential vessels for carrying the blood, Tempus600 is the essential equipment for carrying the samples, ensuring a rapid delivery and values for accurate test results.