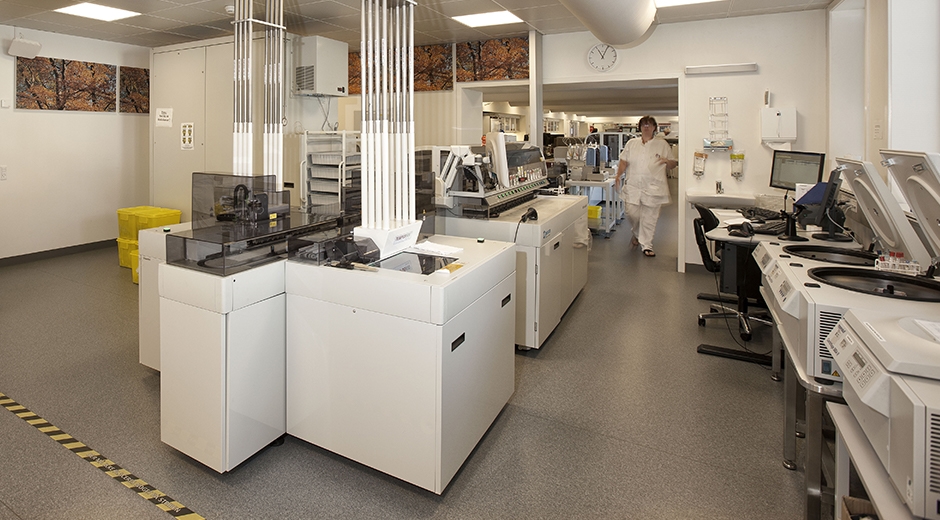 Automation in laboratory
Automated laboratories increase efficiency and productivity of sample testing leading to drastically reduced process cycle times. Connecting the installation of Tempus600 system with the automation in laboratory, even more benefits, savings and better turn-around-times are realized.
The automated transportation solution Tempus600 connects the various departments of the hospital directly to the laboratory automation. The blood samples typically arrive in the lab within as little as a minute, travelling 7-10 meters per second, also without any manual handling or change of hands.
Improving hospital automation
The tempus600 process eliminates batches of blood samples arriving in the lab from around the hospital. Instead the blood samples arrive swiftly one-by-one according to the First-In First-Out (FIFO) principle, allowing hospitals to benefit from the efficiency of faster analyses due to faster transportation time of blood samples.