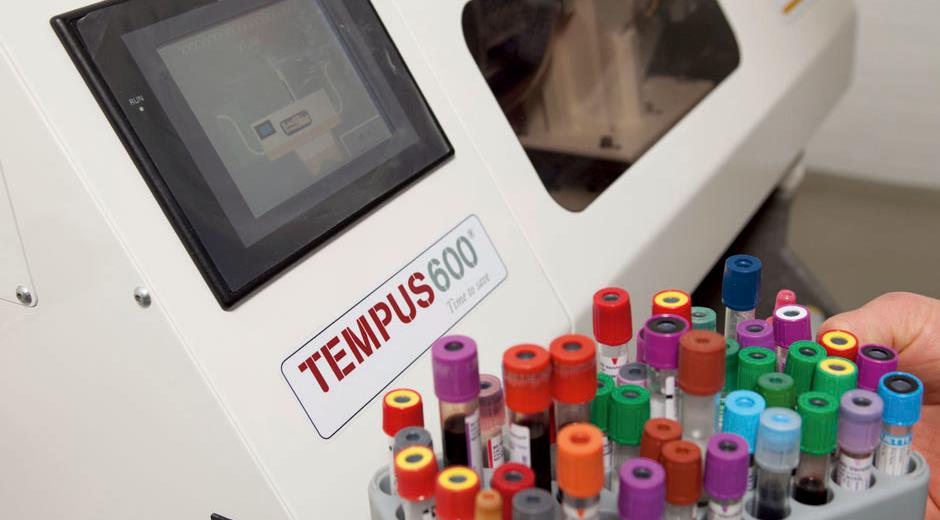 How to transport blood samples
Before deciding how to transport blood samples it is necessary to examine why we want to improve and how to transport the blood samples. Is it because we need to release some transport hands? Is it because we need to remove the risk? Is it because we want to increase the Total Turn Around Time? I suggest that we put it into two different scenarios:
Scenario 1 is everything that does not contain Fast Turn Around Time such as releasing hands, removing operations, decreasing staff, etc.
Scenario 2 is that the main target is to decrease and know your ToTaT.
For Scenario 1 there is a lot of well-known solutions such as Tele lift, PTS systems (old fashion Pneumatic Transport Systems), AGV robot and other systems. The common denominator for these systems is, that they all bundle the samples and consequently they are pretty slow due to the fact of bundling. Furthermore they all depend on many external factors and have to wait for "free" space in the system (like little or a lot of traffic), time to be bundled, return of carriers etc.
For scenario 2 the need is a dedicated system that does not depend on external parameters and does not have to bundle. Instead it sends the samples 100% FIFO and in real time from ward to lab. Also it must be able to connect directly to the lab automation. Currently Tempus600 Vita is the only solution on the market which offers one to one sendings and guarantee the same transport time - every time. Additionally the flexibility to move the system around later on will create the security for the investment in the future.
So before choosing how to transport blood samples you need to consider the reason - WHY!