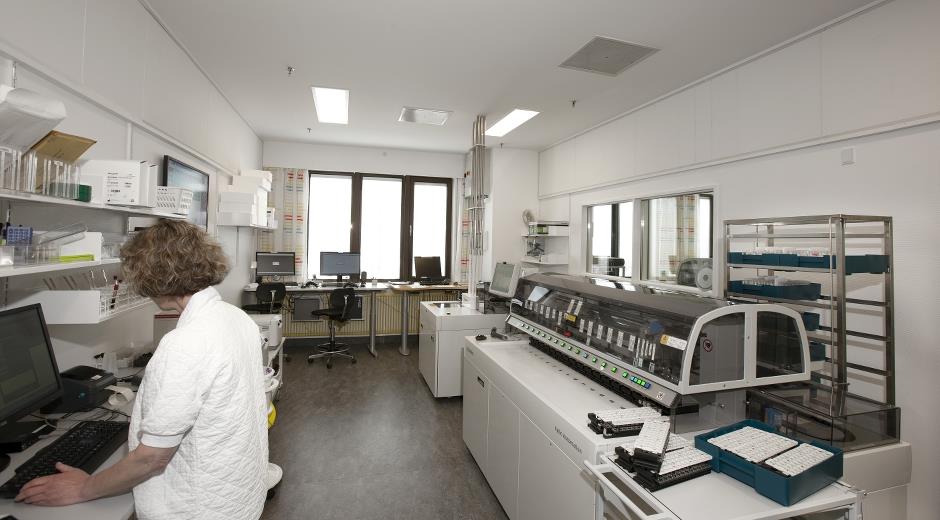 Medical Laboratory System
Today, there are many different Medical Laboratory Systems available for laboratories worldwide. A selection of systems comprise and span from Automation Systems, Quality Control Systems, Information Systems, Validation Systems and Transportation Systems; all developed to make work easier, faster and safer in the laboratory environment.
Get a fast and safe laboratory system
While many of the available Medical Laboratory Systems aim at simplification, speed and safety, their challenge is often to compress already very complicated information or steps, which inevitably provides a solution consisting of many (though fewer) steps, routines, procedures or even platforms to be established for the end-user benefit. However, more often than not, they require a high degree of compatibility with other such systems.
The Tempus600 solution is the exception to the majority of these systems. The aim and result of the Tempus600 System is simplification, speed and safety, which has been proven repeatedly in installations spanning from laboratories in Scandinavia and Europe to laboratories in South East Asia. The scope of which is rapidly increasing as more and more laboratories around the world discover the Tempus600 Solution.
Tempus600 is a system developed to transport blood samples individually and immediately from patient to analysis with only one step/one touch.
Keywords and Performance Indicators in the Tempus600 Medical Laboratory System are:
One-touch Handling
The only person touching the blood sample is the person drawing it from the patient.
This person places it in the Tempus600 sending unit, which through a dedicated tube sends the sample directly into the interface/receiving unit of the automation system from where the sample is automatically placed on the automation track heading for its designated analysis.
See more benefits from Tempus600
ToTAT (Total-Turn-Around-Time)
Tempus600 provides the opportunity of a ToTAT (from patient to analytical result) around 30 minutes.
FIFO (First-in, First-out)
First sample loaded in the Tempus600 sending unit is also the first to arrive in the automation.
Compatibility
It is connectable to most Automation Systems implemented in laboratories today such as Inpeco, Siemens, Abbott, Roche, Sarstedt and Sysmex/GLP. It is also connectable to semi-automation setups through M.U.T and A.S.P sorters and for laboratories without any degree of automation, there is a receiving station developed.
Quality
It is an incredibly safe system to use; there are no significant effects at all as to the quality of the blood sample.
Tempus600 is in many laboratories the chosen Medical Laboratory System for transport and connects to nearly all Automated Medical Laboratory Systems.