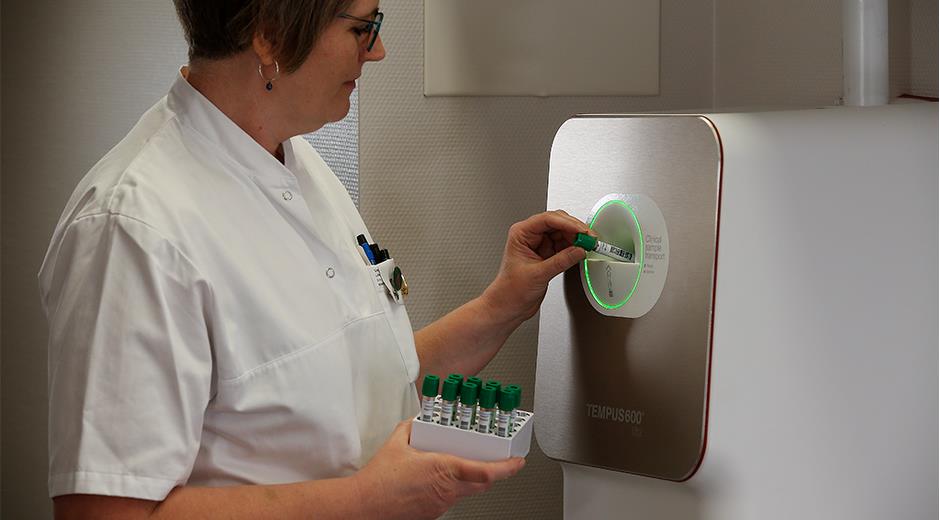 Reducing response time - sample tube
Fortunately, more and more hospitals are focusing on short response times and, by using the Tempus600 system for transporting sample tubes, the response time will be reduced significantly.
Benefits of reducing the response time can be measured in both, the time before the patient receives the correct medical treatment, and the economy compared to unnecessary hospitalizations, when patients can leave hospitals without having to be hospitalized.
In short, fast response times mean very much in terms of patient satisfaction as the overall economy.
Another crucial factor is also to ensure a stable delivery of blood samples to the laboratory, as a stable flow also helps reduce time and ensure proper treatment for patients involved.