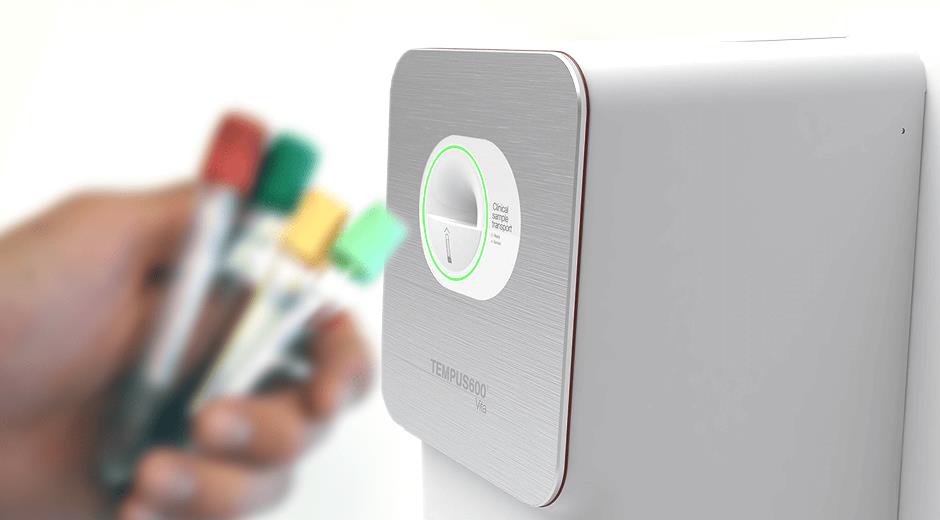 Reducing turn-around time for blood samples
It takes 2-5 minutes to draw the blood pr. patient and maximum 30 minutes to analyze the blood sample. Why is the test result not on the way to the patient/doctor within 35 minutes but very often it lasts more than 1.5 hours and up to 3 hours?
The blood collection procedure step by step
In order to reduce the turn-around-time for blood samples we suggest that all procedures - from the decision that a blood sample is needed till the analysis result is back - should be considered as one. We call that ToTAT - Total-Turn-Around-Time.
Let´s divide the need for reducing turn-around-time for blood samples, into a few stages:
Stage 1: Identify the patient, choose the right blood sample.
Stage 2: Draw the blood from the patient.
Stage 3: Transport the blood sample to the lab.
Stage 4: Analyse the blood sample.
Stage 5: Use the analysis result to treat the patient.
All stages are equally important
In a majority of the hospitals we see a well-known and documented stage one, two, four and five. But stage three is not a focal point and is typically not measured as this is "just transport". Consequently a lot of hospitals are not able to document their ToTAT.
In order to reduce turn-around-time for blood samples, we need to know the ToTAT. Furthermore, we need to control and avoid the fact that blood samples simply disappear now and then, as requesting blood samples is very expensive and also time-consuming for staff and patients.
Reduce your ToTAT!
With a fully implemented Total Lab Automation and integrated Tempus600 systems, the ToTAT can be less than 1 hour and maximum 1 hour every time. And, best of all, no blood samples will disappear.
So when you want to reduce turn-around-time for blood samples, start by looking at all stages and not the most visible procedures.