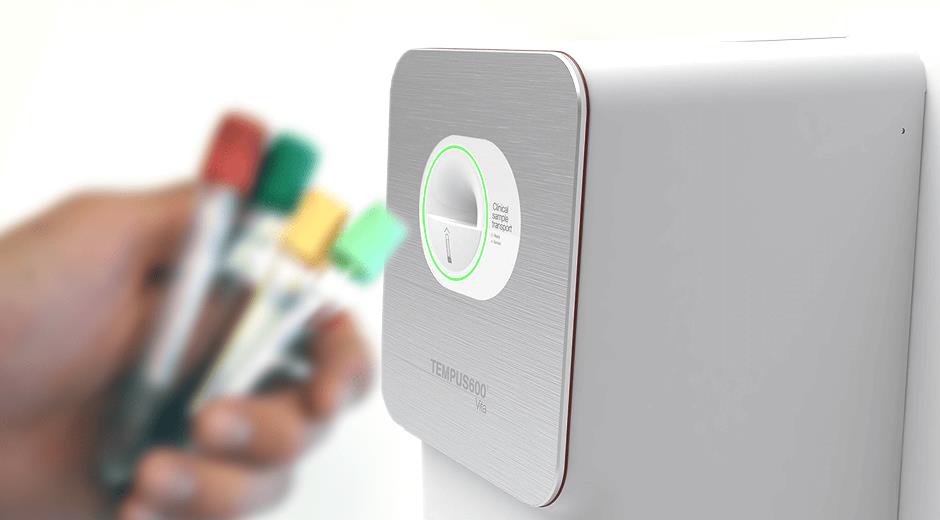 TEMPUS600 Vita
Reducing TAT for blood sample tubes
Around 80% of all diagnoses are based on blood analyses, making the total process around blood analysis a vital and extremely important process in daily hospital work. The importance of fast, reliable and trustable results of the analysis is beyond discussion and even taken for granted by professional caregivers.
In today´s hospital environment patient´s happiness and satisfaction of being hospitalized, is a major focus area. A fast blood analysis result means a faster treatment which is for the benefit of the patient and additionally a fast blood analysis result also reduces the financial costs for the hospital – i.e. reduced number of hospitals day.
The issue around fast analysis of sample tubes in the laboratory has been a key subject for laboratory managers for many years. Today, sample tubes are processed at a speed where the turn-around-time (TAT) can now only be marginally improved. The focus is then to find solutions how to reduce the turn-around-time already from the point of drawing the blood.
Business cases show that transporting blood sample tubes with traditional pneumatic tube systems or manually transporting blood sample tubes by staff, can take up to 2 hours.
The total-turn-around-time will reach 2-3 hours of which only 30 minutes of the total-turn-around-time is a result of laboratory work.
Point-to-point solution
A new invention has proved to solve this important issue. By implementing a dedicated, point-to-point transporting pipe, blood sample tubes can now be transported from point of taking the blood sample and directly into the blood analysis equipment in the laboratory. The transporting time will be reduced from 2-3 hours to less than one minute. This solution reduces the total-turn-around-time (ToTAT) dramatically and in most cases to below one hour. The dedicated, point to point transporting solution carries the name Tempus600. An overview shows that a rapidly growing number of hospitals already have installed Tempus600.