News
A brilliant invention for transporting blood samples
Friday, March 1, 2019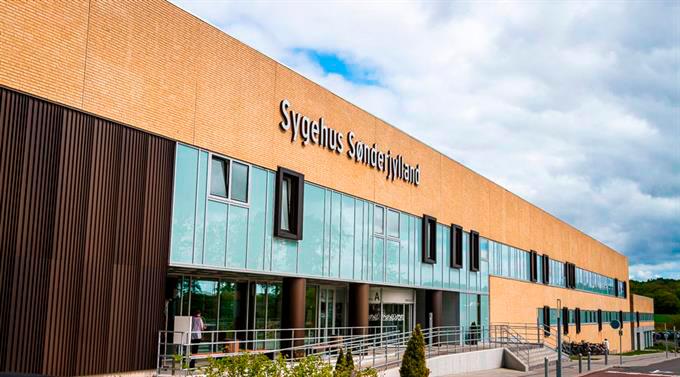 Hospital Soenderjylland
In order to meet the demand for quick response time on all blood samples, the hospital management at Hospital Soenderjylland, Denmark has bought an additional seven Tempus600 systems. The systems will be fully implemented in 2019.
A brilliant invention
"The Tempus600 system is a brilliant invention, and works very well," states Susan Cording, Head of the laboratory at Hospital Soenderjylland. Susan Cording has been involved with the daily operation of the Tempus600 solution since 2014, when the first six systems were introduced in the hospital's Surgical department and Emergency department.
"Previously, staff transported the blood samples from the acute departments to the laboratory, and transport time was often as long as an hour. After the installation of the Tempus600 sending stations, staff can dispatch the samples directly from the department to the laboratory in a few seconds. The response time on urgent test samples has consequently been reduced to a maximum of an hour, so we are able to meet our goal: treating patients better and more efficiently.", explains Susan Cording.
Reliability is vital
Today, the demand for response times within an hour applies to 95% of blood sample production. The whole process - from taking the samples to delivering the analysis results - is fully automated, monitored, and IT-supported to ensure that the total turnaround time does not exceed one hour.
"In order to meet this demand the reliability of the equipment is of utmost importance. The Tempus600 systems live up to our expectations and we are confident about investing in further systems that will help us meet future demands," says Susan Cording.
Good results have opened the way
In 2014, Hospital Soenderjylland introduced its first six Tempus600 TA systems. The ambition was to reduce response time to maximum one hour, and the hospital quickly achieved this goal.
Since the merger of Hospital Soenderjylland, the Biochemistry and Immunological Departments in Aabenraa have experienced a 13 pct. increase in patient contacts, but with focus on the ToTAT, the hospital has managed to reduce the average length of stay in hospital in the Emergency Department.
Return
A brilliant invention for transporting blood samples;
/Default.aspx?ID=1111&newsid=196&Action=1&M=NewsV2&PID=4787