News
Automated transport and sample processing of capillary blood samples
Thursday, May 6, 2021
Sarstedt has developed the Microvette® APT for the collection of capillary blood samples from patients with difficult vein conditions, such as children or older people. The Microvette® APT is suitable for in-house transport by our Tempus600® systems and meets the requirements of the ADR/RID Packing Instruction P650 for primary containers for automated blood analysis systems.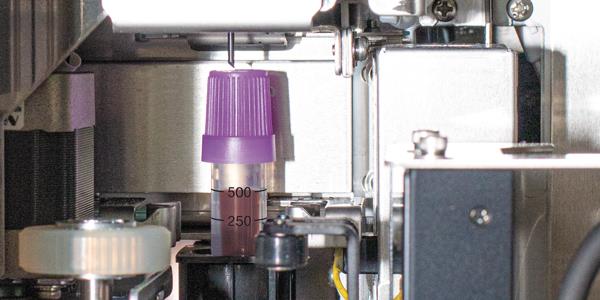 Shorter total turnaround time
Using Tempus600® to transport Microvette® APT samples from the department directly to the laboratory eliminates handling and optimizes response time.
The Microvette® APT enables the turn-around time (TAT) in capillary blood analysis to be improved and avoids repeated blood collection, which benefits patients.
Using the same processes as for routine venous samples the Microvette® APT conveniently minimizes potential errors during transport and automated processing on blood count analysis systems.
The pierceable and leak-resistant cap makes it possible to carry out automated blood analysis in the same way as with venous samples.
The standard dimensions of 75 x 13 mm (excluding cap) also provide sufficient space for patient labels.
Option of Microvette® APT transport using the Tempus600®
Return
Automated transport and sample processing of capillary blood samples;
/Default.aspx?ID=1111&newsid=243&Action=1&PID=4787