News
DGKL 2016, Germany
Monday, October 10, 2016
Visitors at "DGKL - Deutscher Kongress der Laboratoriumsmedizin 2016" had a unique opportunity to experience the rapid sending station Tempus600 Vita in action. The congress was held in Mannheim, Germany on 28. – 30. September 2016.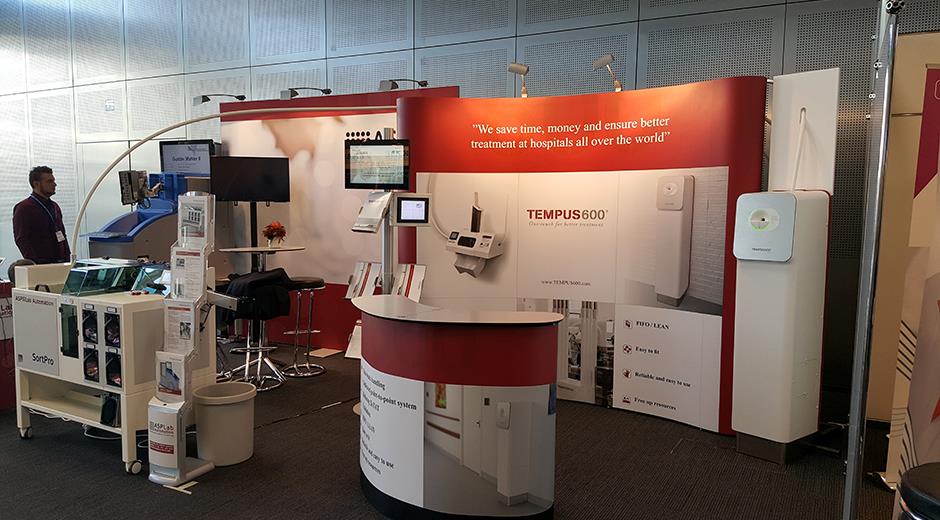 Timedico stand
To show the connect ability of the Tempus600 products, Timedico made a joint exhibition with the company ASP Lab Automation and connected Tempus600 Vita pipeline directly into the SortPro sorter from ASP Lab Automation.

The congress was a great success and many visitors came by the Tempus600 booth. A large proportion of the visitors personally tried the easiness of sending blood samples with Tempus600 Vita, and hereby made experience with the unique One Touch and First In/First Out features of Tempus600 Vita. The success of further expanding the implementation of Tempus600 products in German hospitals will definitely speed up over the coming months.

Nearly 1.000 visitors attended the congress and we are sure that many of us will meet again next year in Oldenburg, Germany.
Return
DGKL 2016, Germany;
/Default.aspx?ID=1111&newsid=124&Action=1&PID=4787