News
EuroMedlab Paris 2015
Wednesday, July 1, 2015
Tempus600 at Euromedlab Paris 2015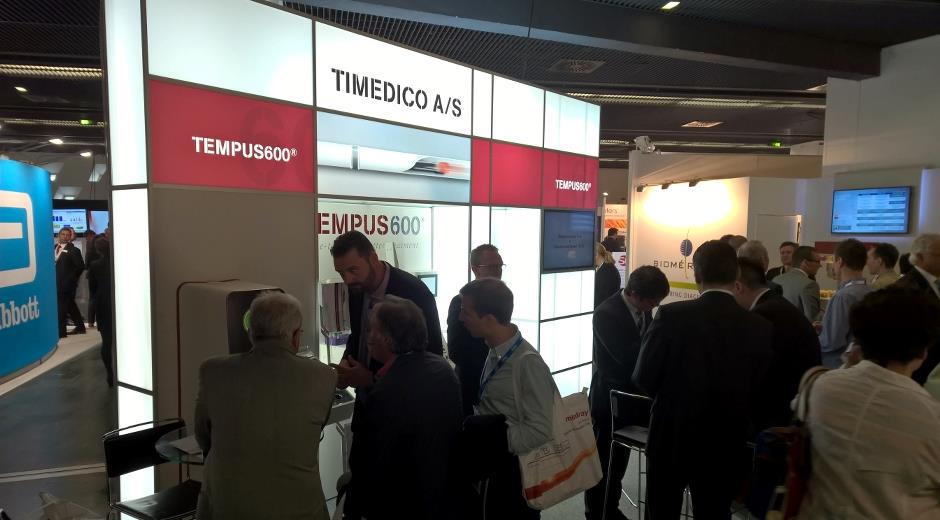 Euromedlab, Paris 2015 was a great success for Timedico A/S and Tempus600®. We had a great location and attracted a lot of attention.
At Euromedlab we were proud to present the latest product development, Tempus600® Vita. The visitors from both hospitals and distributors welcomed Tempus600® Vita with a fantastic enthusiasm and appreciated the new features of the product.
The Tempus600® products demonstrated a real life scenario with a direct interface to the tube sorter from ASP Lab Automation AG, Germany.
The one-touch system of Tempus600® and the dramatically reduced ToTAT was one of the key messages at the Timedico booth, demonstrated by the products and in the new Tempus600® movie broadcasted at the booth.
During the exhibition days of Euromedlab we had the opportunity to meet and talk with a large number of our customers representing a broad number of hospitals. We were also happy to welcome and talk with many of our global distributors.
Return
EuroMedlab Paris 2015;
/Default.aspx?ID=1111&newsid=104&Action=1&PID=4787