News
Faster treatment of urgent patients, with fewer resources, is now a reality at well-known Italian hospital
Thursday, February 22, 2018
At Ospedale dell' Angelo, Venice the total turn-around time for blood samples has been reduced from 40 to 20 minutes, according to Dr. Rosada, Head of the Emergency Room.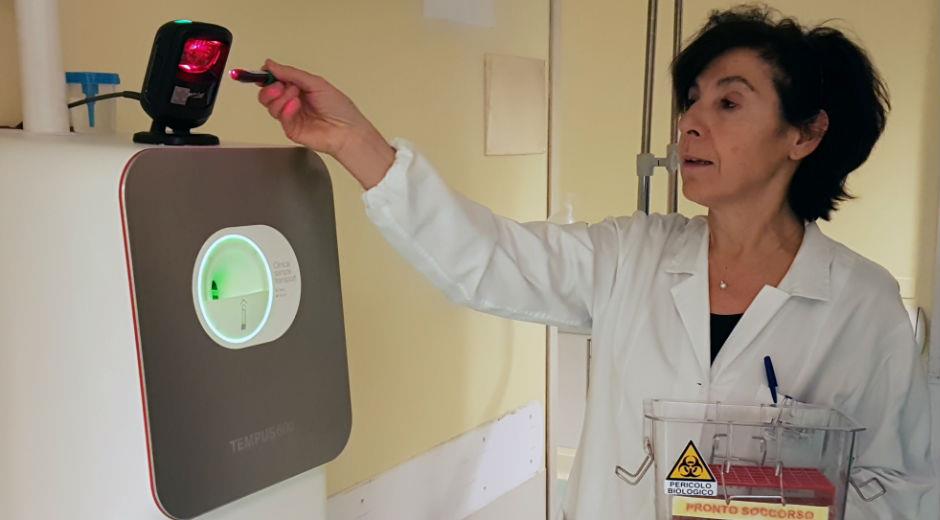 Dr. Rosada, Head of the ER, Ospedale dell, Angelo, Venice.
The hospital wanted to reduce patients waiting time in the Emergency Room and, at the same time improve treatment with less resources available.
The Tempus600 system was solution to this challenge. Today, blood samples are sent directly, one by one from the Emergency Room (ER) to the laboratory, thus speeding up the delivery, processing and the return of analysis result. Staff must no longer carry urgent samples from ER to the lab - instead they can stay within their own department and take better care of the patients.
"Basically, we save human resources because staff don't have to spend time carrying blood samples to the laboratory. Consequently, doctors receive the test result earlier and there is less waiting time for the patients at ER." says Dr. Rosada.
The total time saved, from sending the samples to the doctor receiving the test result, is 20 minutes per patient. This reduction, multiplied by 170 patients examined per day, will have a huge impact on the flow of patients, who are waiting to be diagnosed. And it will assist hospital management with improving efficiency in the hospital.
Return
Faster treatment of urgent patients, with fewer resources, is now a reality at well-known Italian hospital;
/Default.aspx?ID=1111&newsid=169&Action=1&PID=4787