News
German hospitals meeting future demands
Monday, September 3, 2018
Two new German Hospitals have chosen Tempus600 system for transportation of blood samples directly from the emergency department to the laboratory.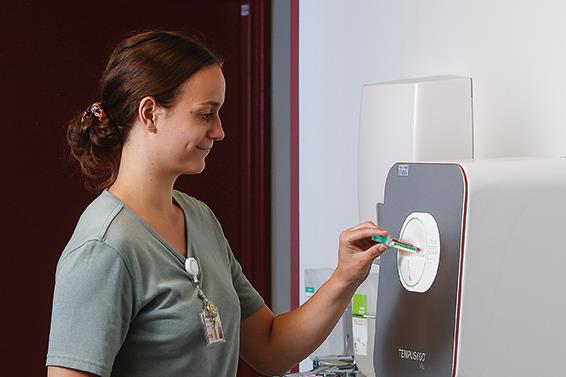 Essen and Neubrandenburg University Hospitals needed to improve their total turn-around times for STAT blood samples in order to handle the huge volume of ambulatory patients who are being treated in these hospitals every day.
Having experienced the Tempus600 live, it was decided that the system could be a turning point in achieving faster test results and starting correct patient treatment earlier whilst, at the same time, improving the quality of care.
The easy handling and quick transportation of samples saves precious time for the nurses and biomedical technicians. The sample tubes are sent just as they are – without first being packed in a rack and send by traditional transport system - arriving safely in the laboratory seconds after they are taken. As soon as a sample tube is loaded, the system is ready for the next.
Essen University Hospital is situated in Rurh in the western part of Germany. The hospital has 6000 employees and 1300 beds.
Neubrandenburg University hospital in the north-east part of Germany has more than 1000 beds, treating approximately 40.000 stationary patients stand 47.000 ambulatory patients.
Return
German hospitals meeting future demands;
/Default.aspx?ID=1111&newsid=185&Action=1&M=NewsV2&PID=4787