News
Hospital Telemarken, Skien in Norway invests in a new temporary Tempus600 solution
Sunday, April 5, 2020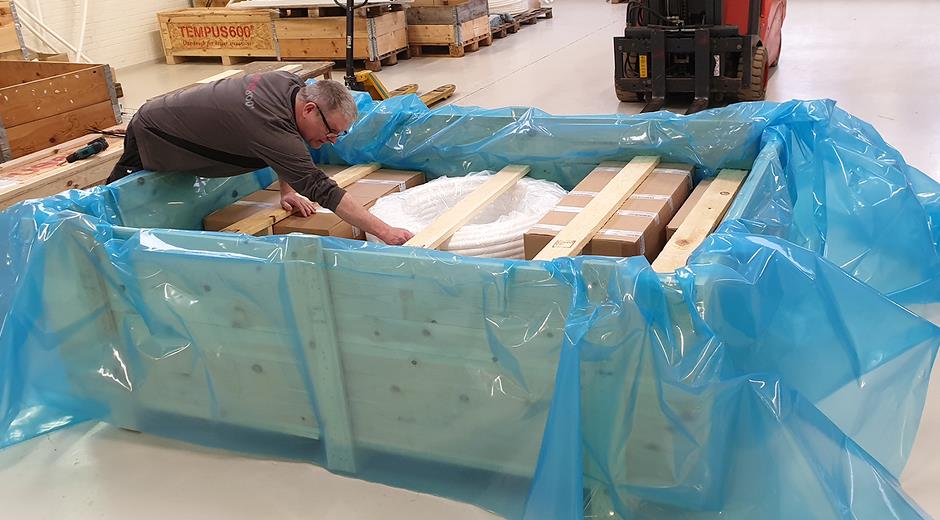 Timedico's Technical Department is preparing to ship a Tempus600 system for fast delivery at Skien Hospital, Norway
The coming months the hospital expects to receive many patients to be tested for, among other things, COVID-19 which will increase the pressure on the hospital's emergency room. With the new Tempus600 system, samples can be transported quickly from the department to the laboratory where they are landed in a receiving tray, ready to be picked up by the laboratory staff.
By automating the transport of samples from the department to the laboratory, the time-consuming manual transport of the samples is saved, so that the staff can instead use their resources on patient care.
The process from ordering to design, delivery and installation takes just 3 weeks including Easter and all meetings take place online due to the special circumstances surrounding the Covid-19 situation.
During 2020, Skien Hospital expects to start using a brand new fully automated laboratory, after which the Tempus solution will be switched to deliver the samples directly in a bulk loader via a Tempus600 connection module.
Return
Hospital Telemarken, Skien in Norway invests in a new temporary Tempus600 solution;
/Default.aspx?ID=1111&newsid=221&Action=1&PID=4787