News
Imagine more than 1 mio. blood samples are sent through Tempus600 every month
Tuesday, March 21, 2017
TEMPUS600 solutions are installed in 15 countries world wide. The systems dispatch blood samples 24 hours a day 365 days a year.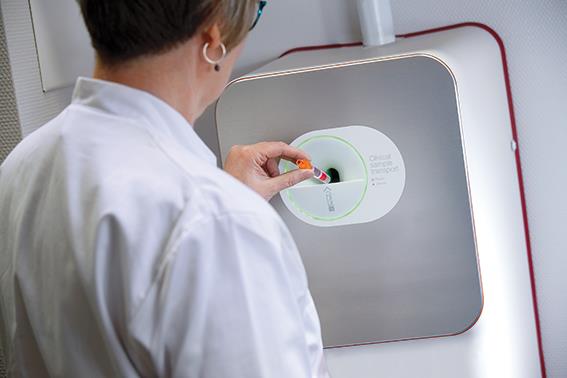 While reading this sentence 23 blood samples are dispatched through a Tempus600 sending station every minute.
This means that every month, all over the world more than 1 mio. blood samples are delivered in the laboratories the fastest possible way – thus reducing ToTAT drastically and ensuring faster analysiz results.
Effective uptime of 99,8%
Though new products have been launched and many new TEMPUS600 solutions have been installed both in and outside Europe we are able to keep our high quality and an effective uptime of 99,8%.
The latest report from primo 2017 showed that the effective uptime in Danmark was 99.8%. A similar report was made for systems in Asia, which also showed a 99,8% uptime. This demonstrates that no matter where you buy your TEMPUS600 solution the quality will always be of the same high standard.
Return
Imagine more than 1 mio. blood samples are sent through Tempus600 every month ;
/Default.aspx?ID=1111&newsid=137&Action=1&PID=4787