News
Millions of blood samples sent to the laboratories in the fastest possible way
Monday, November 19, 2018
Since the Tempus600 solution was launched, more than 42 million blood samples have reached hospital laboratories in the fastest possible way, helping hospital management to achieve predictable turnaround times and efficient analysis results.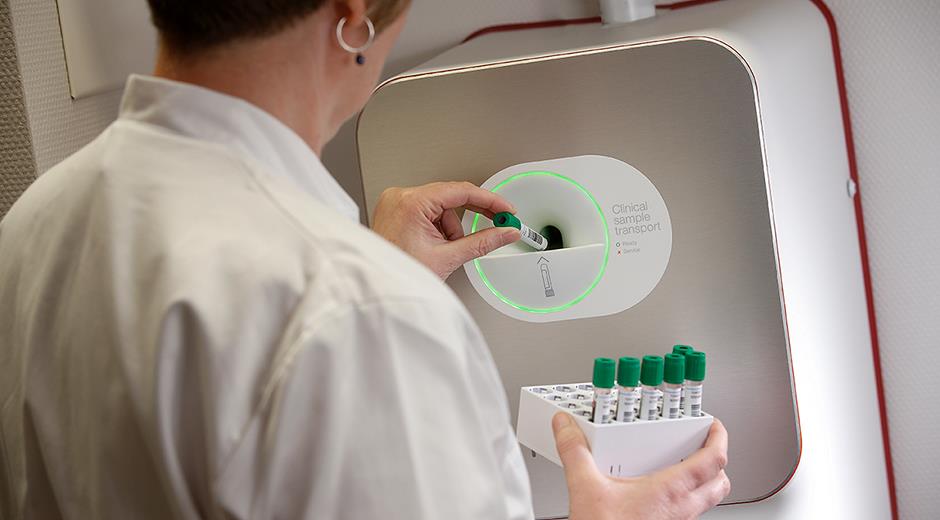 In 2010, blood samples were dispatched for the very first time using the Tempus600 system, at Vejle Hospital in Denmark, the first hospital to implement Tempus600. Today, more than 174 hospitals in 18 countries all over the world have implemented the Tempus600 solution. The systems transport blood samples 24 hours a day, 365 days a year with an effective uptime of 99.8%. The increased efficiency of sample transportation supported by the Tempus600 system, helps hospitals to deliver considerable savings and improve the quality of care.
Tempus600 continues developing new products to help sending and receiving blood samples efficiently for and, improve the treatment of the patients. In 2018, the Tempus600 Connection Module and Receiving Tray were launched and more products will be launched in 2019.
Millions of blood samples sent to the laboratories in the fastest possible way
/Default.aspx?ID=1111&newsid=191&Action=1&M=NewsV2&PID=4787