News
New Territory Sales Manager
Thursday, January 21, 2021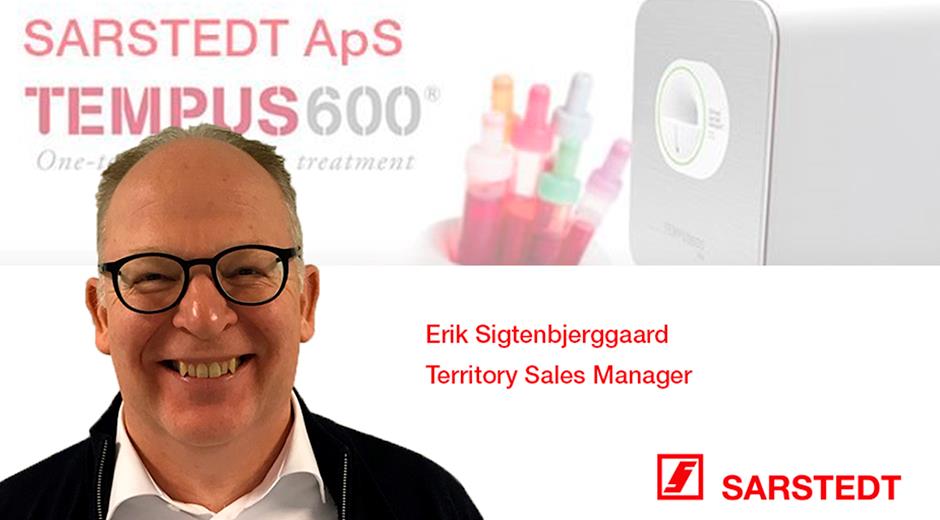 Erik Sigtenbjerggaard
It is with great pleasure that we welcome Erik Sigtenbjerggaard to our sales team at Sarstedt ApS, Denmark. Erik has been appointed Territory Sales Manager with responsibility for Russia, UK&Ireland, Italy and Emerging markets Eastern Europe & the Balkans.
In his new position, Erik brings more than 25 years of experience in sales, project sales and sales management. Erik has a strong track record within the medical industry, including Electronical Medical Records (EMR) providers and more than 5 years of working for Interacoustics in similar positions.
Michael Frandsen, Sales Director, Sarstedt ApS "We are completely confident that Erik is the right person to help hospitals across the world increase efficiency in their patient flow, through predictable and faster transportation of blood samples from wards to the laboratory, enabling predictable and faster results. Such samples are used in more than 70% of all hospital diagnostics so the potential time savings are truly significant and at the same time the main motivation factor for Erik and the rest of our team."
Erik can be reached at +45 22143367 or e.sigtenbjerggaard@sarstedt.com
Return
New Territory Sales Manager;
/Default.aspx?ID=1111&newsid=233&Action=1&PID=4787