News
NFKK 2014
Friday, September 26, 2014
TIMEDICO A/S attended the NFKK 2014 (The Nordic Congress in Clinical Chemistry) 16-19 September in Göteborg, Sweden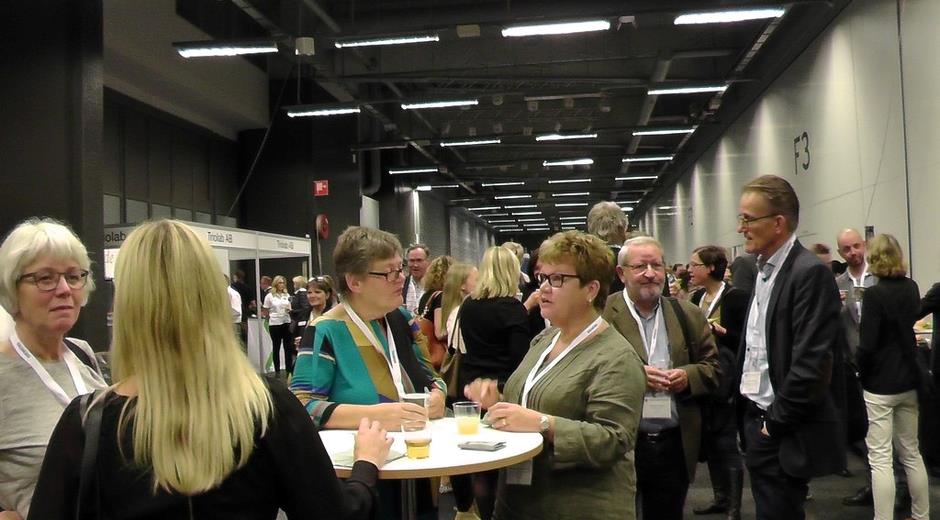 This year the conference had a special focus on 'future possibilities in clinical chemistry', and the request was to create an arrangement, which could gather all professions within clinical laboratories in the Nordic countries. The goal was to present possibilities of today's and future laboratories in a wider perspective than what traditionally is focus on.
Because of that, Tempus600 was a natural solution to show off to the approximately 600 beforehand signed attendees from hospitals in all the Nordic countries and most of Europe. Tempus600 had a lot of visitors during the four days, from both existing customers coming to talk about their good experiences and future requests for new installations – and also a great number of new hospitals visited the booth with a great interest in hearing about Tempus600 and see the system running 'live'. This was a great possibility for the hospitals to see the system and to ask more specific questions concerning Tempus600, and how the system can solve their needs for solutions in order to their routines and challenges. Our conversations with the visitors in the booth shows in all clearness that there is a big need for the solutions Tempus600 provides across borders, work cultures and work-related challenges.
The days at NFKK was filled with exciting conferences, symposiums and presented posters on studies. Tempus600 was represented in a poster based on studies at Hospitals in Vejle and Kolding, Denmark. The poster had its focus on the turnaround time in the laboratory using Tempus600 – and was presented by laboratory manager, Ivan Brandslund and works manager, Carsten Thomsen.
Additionally Tempus600 was one of the key elements in a presentation made by Head of Department of laboratory Medicine in Jönköping Län, Sweden, Andreas Matussek who ordinarily is managing three hospitals, all using Tempus600 as an integrated part of their routines between departments and laboratories. The presentation was about possibilities and pitfalls when laboratory disciplines are integrated.
Both presentations had a great number of visitors, which also had an effect on the visitors in the Tempus600 booth, and the questions asked. It has been a great success for TIMEDICO to present Temous600 at the conference, and it has caused a high number of meetings in Scandinavia from now on, focusing on what exactly we can do to each hospital.
Return
NFKK 2014;
/Default.aspx?ID=1111&newsid=80&Action=1&PID=4787