News
Ready for EuroMedLab 2017
Wednesday, May 31, 2017
We are ready for EuroMedLab, Athens, 12-14 June 2017, and we look forward to introducing the newest TEMPUS600 Vita - a unique and innovative solution for transporting blood samples.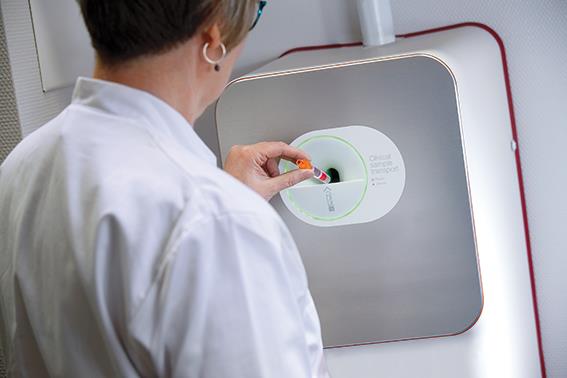 Excellent remodeling
For this special occasion, we are extremely pleased to present a brand new, innovative design of the Receiving Tray and the Connection Module. The new design extends the line from the Tempus600 Vita Sending Station and completes the vision of the lab of the future.
Try for yourself!
This year, the Tempus600 Vita system will be live on our stand. You can play with the system and experience the fastest solution for sending blood samples. The system will be connected to a T&O sorter with the Tempus600 Connection Module.
We look forward to meeting you at EuroMedLab 2017, stand no. 53.
Return
Ready for EuroMedLab 2017;
/Default.aspx?ID=1111&newsid=143&Action=1&PID=4787