News
SARSTEDT enters new partnership with Aerocom UK
Monday, August 31, 2020
We are delighted to announce a new partnership with Aerocom (UK) Ltd, approved supplier of the Tempus600® system to the UK healthcare market.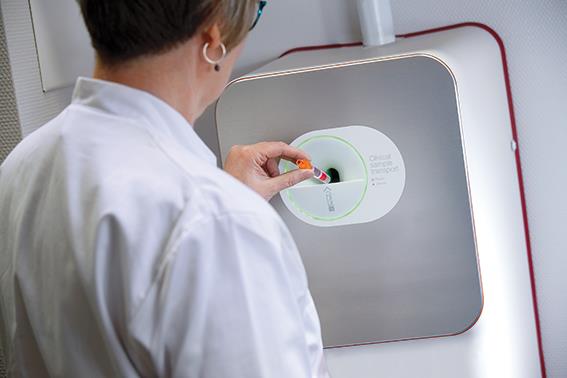 "The partnership allows Aerocom UK to add the innovative Tempus600® blood sample transportation system to their extensive range of pneumatic tube solutions and to sell, install and support the Tempus600® systems in cooperation with Sarstedt Ltd. We are confident that their position in the UK market will further strengthen the Tempus600® presence in the UK for the benefit of our customers." says Michael Frandsen, Sales Director EMEA, SARSTEDT ApS, the Tempus600 manufacturing company in Denmark.
For UK consumers Aerocom sales team and Sarstedt Ltd are ready and available to provide further information. Please do not hesitate to contact:
Aerocom (UK) Ltd.
Tel: 0115 9463515
E-mail: info@aerocom.co.uk
SARSTEDT Ltd.
Tel: 0116 235 9023
Email: info.gb@sarstedt.com
Return
SARSTEDT enters new partnership with Aerocom UK;
/Default.aspx?ID=1111&newsid=226&Action=1&PID=4787