News
Tempus600 takes over the transport of urgent samples at HUS
Friday, September 18, 2020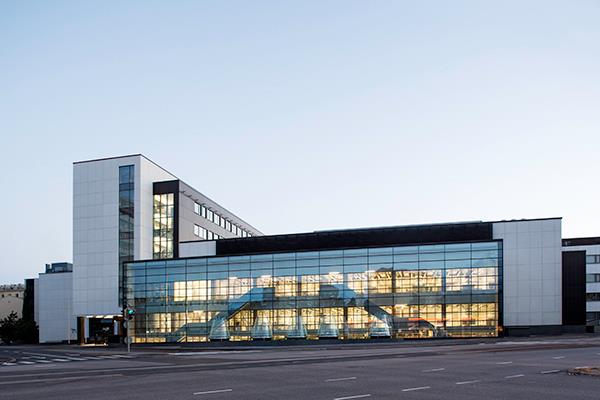 The HUSLAB building in Meilahti, Helsinki, where several scattered laboratories are now gathered under one roof
HUS, Helsinki University Hospital is the biggest health care provider in Finland where 680000 patients receive medical care annually. In 2019, in order to meet the requirements for response times to blood tests and minimize errors, the hospital management decided to invest in a Tempus600 solution for transporting urgent samples from the hospital's Emergency Department to the central laboratory HUSLAB.
Previously urgent samples were transported by electric mopeds from the emergency department trough the underground corridors to the laboratory. Today the manual, resource-intensive transportation method is replaced by a Tempus600 sending station with a 576 meter long pipeline connected to lab automation in the laboratory. The normal samples are still transported in the hospital's conventional PTS system and the kombination of the two transport methods complement each other excellently.
Staff simply place the samples one by one in the inlet of the sending station and by means of pressured air, the system automatically dispatches the samples through a narrow point-to-point pipeline in the fastest possible way. When reaching the laboratory the test tubes land in the Tempus600 connection module, ready to continue the journey through the fully automated analysis equipment.
The first Tempus600 system was installed in September 2019 and has proofed its value. Therefore, hospital management has decided to expand with more Tempus600 systems in the hospitals where fast test results are needed. Additionally two Tempus600 pipelines are now prepared for the upcoming new Bridge Hospital and, soon, a Tempus600 system with a pipeline of 670 meter will be installed from Children's Hospital to HUSLAB.
Return
Tempus600 takes over the transport of urgent samples at HUS;
/Default.aspx?ID=1111&newsid=227&Action=1&PID=4787