News
The first Tempus600 solution is implemented at Shaare Zedek Medical Center, Jerusalem
Monday, July 17, 2017
For the first time, an Israeli hospital trial the new technology of TEMPUS600 Vita®.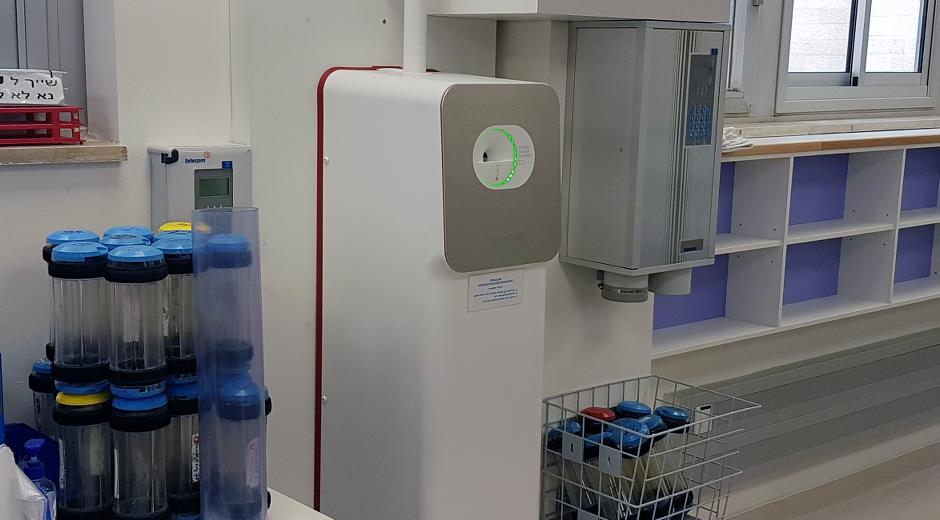 By combining a traditional PTS system with a Tempus600 solution Shaare Zedek Medical Center has achieved great time savings and the staff are released from repetitive work.
Transferring samples between two hospitals
The Shaare Zedek Medical Center has two laboratories which are placed alongside one another. A PTS system lands the blood samples in the receiving area where the barcodes are generated and the samples are labelled. Previously the labelled samples were bundled and then carried manually into the second laboratory for analysis. This was a very time consuming process.
Consequently, to save precious time, Shaare Zedek Medical Center decided to install a TEMPUS600® Vita in the receiving area. Thus, the labelled samples can now be feed in the TEMPUS600® Vita and shoot off to the second laboratory in a few seconds.
Better flow and time savings
The TEMPUS600® Vita sends 500 blood samples a day and the benefits are obvious:
The hospital gains great time savings as staff do not have to walk back and forth between the two laboratories several times a day. The hospital also obtains a better flow in analyzing the samples, as staff send the samples continuously instead of bundling the samples to avoid walking back and forth so many times.
In the long term, the hospital can take advantage of the Tempus600 solution by introducing barcode labelling of the blood samples already at point of care and send them directly from the ward to the lab. Thus, minimizing manual handling and saving time.
Return
The first Tempus600 solution is implemented at Shaare Zedek Medical Center, Jerusalem;
/Default.aspx?ID=1111&newsid=146&Action=1&PID=4787