News
Tremendous success for Tempus600 solutions at EuroMedLab 2017
Monday, July 17, 2017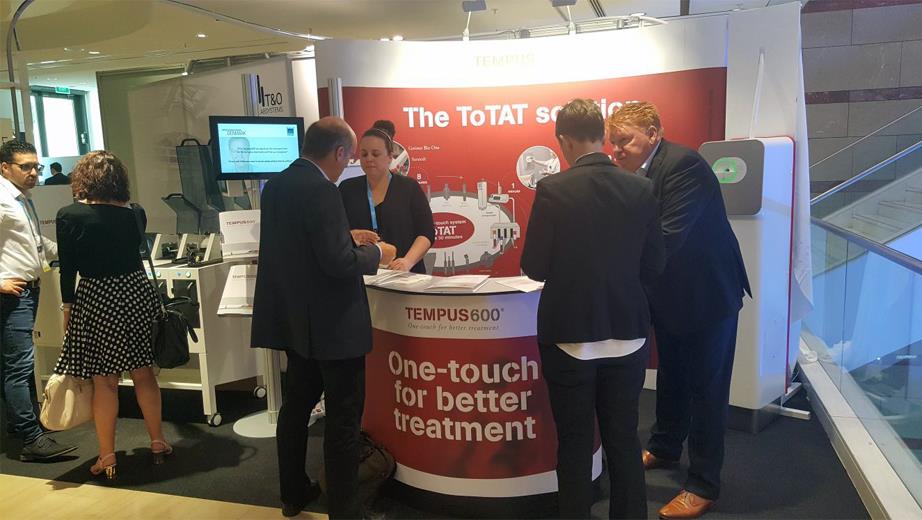 This year´s Euromedlab in Athens, Greece was a tremendous success for Tempus600 solutions. A huge number of visitors from all over the world took the opportunity to visit the Tempus600 booth. The exhibition attracted many professionals from laboratories, doctors from various departments in hospitals and many businesses. Everyone showing great interest in the Tempus600 solutions, looking for the best way to get blood samples quickly from the ward to the lab.
For the first time Tempus600 revealed the brand new and updated design of the TEMPUS600 Connection Box and the Receiving Tray. The new design that matches the design of the TEMPUS600® Vita received a very warm welcome.
For the first time Tempus600 showed a direct Tempus600 pipe connection between the co-exhibitor company, T&O LabSystems, a provider of pre-analytical laboratory automation solutions. The solutions showed how blood samples sent from the TEMPUS600® Vita arrives directly in the sorter from T&O LabSystems.
Tempus600 wants to thank all visitors that came by the booth – it was a great pleasure seeing you all.
Return
Tremendous success for Tempus600 solutions at EuroMedLab 2017;
/Default.aspx?ID=1111&newsid=151&Action=1&PID=4787