News
High throughput sample processing in minimum time
Wednesday, December 4, 2019
The Tempus600 Necto streamlines the entire handling and transportation of up to 700 samples at a time. It saves time and provides an even workflow in the laboratory. As a result the turnaround time for test results is drastically reduced and the treatment of the patients can begin sooner.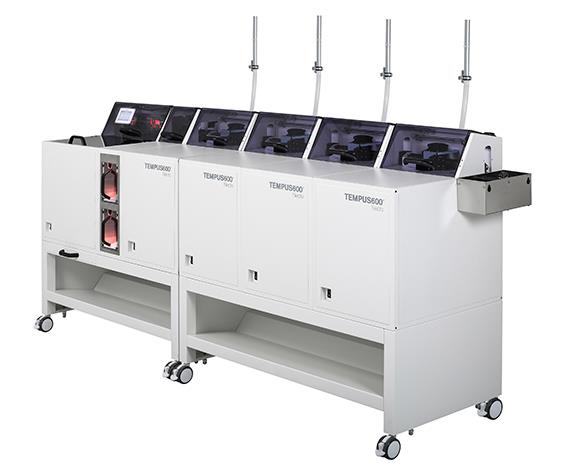 Necto is a cost-effective, automated solution for high throughput sample processing and transportation over long distances. Necto allows you to handle, sort and send the samples directly to the laboratory in a steady flow. Samples can be transferred to up to six different locations – four distant destinations and two local bins.
Take advantage of the Necto and avoid peak hours and bottlenecks in the laboratory. No unpacking of the samples at reception - instead the samples arrive in a smooth flow securing a streamlined production of analysis results. When samples arrive quickly in the laboratory and are treated in an even flow the turnaround time is drastically reduced and the quality of the samples improves.
The easy usage and maintenance makes Necto the ideal utility for the sample reception area and busy labs, where staff can now focus on other tasks at hand - thus making the workspace more efficient and less prone to sampling errors.
Necto advantages
Multiple inlet for up to 700 sample tubes at a time – capacity to handle up to 1050 sample tubes per hour
Sample sorting by means of barcodes, dimensions or as a combination
Option: Sample sorting by means of cap colour
Dual function – sample tubes can be loaded while the machine is sending
Want to know more about the revolutionary Necto? Please don't hesitate to Contact us!
Return
High throughput sample processing in minimum time;
/Default.aspx?ID=1111&newsid=212&Action=1&PID=4787