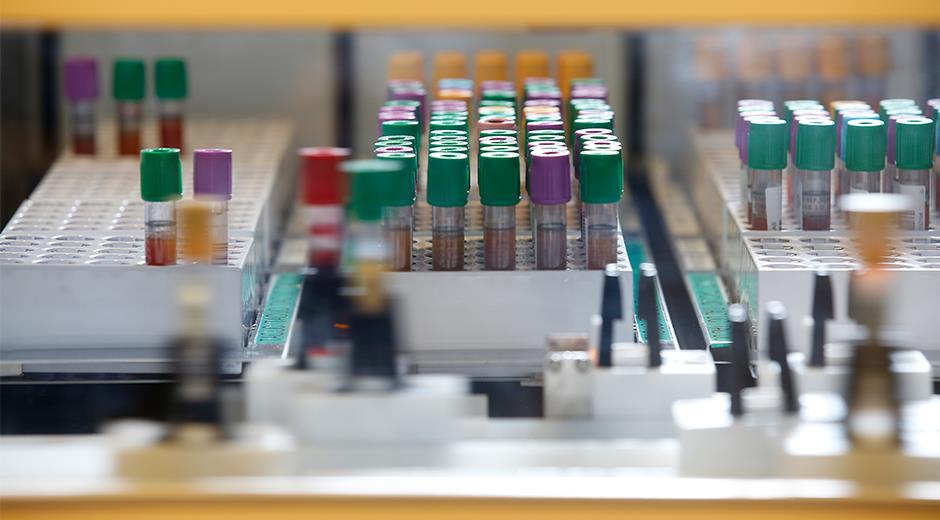 Automation of blood sample transport
The lab of the future is prepared for automation solutions, and when it comes to transporting blood samples to the laboratory, the Tempus600 system is the absolute perfect match.
Completing the optimal laboratory solution
The greatest challenge in designing such a comprehensive automation system lies in bringing together the many different work processes and areas of testing that are performed in a laboratory. The optimal laboratory solution reduces the need for manual work and monotonous activities and the risk of errors. It also reduces the processing time for each sample, resulting in a substantial productivity gain for the laboratory.
An automatic sample transport system ideally transports the samples directly to the appropriate analysis system and, while doing so, performs other tasks along the way: following delivery, the sample identification can be used to plan and optimize the route through the laboratory, whereby many parameters can be taken into account, such as the type of container, the preparation, the filling level and, of course, the sequence of the individual analysis steps. For the duration of the analysis and the evaluation, all samples currently to be processed should then remain accessible, whereby several hundred samples are ideally underway in the distribution system simultaneously.
Analysis can then quickly be repeated or additional analysis can be performed and any subsequently necessary assessments undertaken. Upon completion of the analysis, the samples should be automatically ejected, disposed of following a storage period of a couple of days or, if necessary, transferred to a suitable container for long-term archiving.