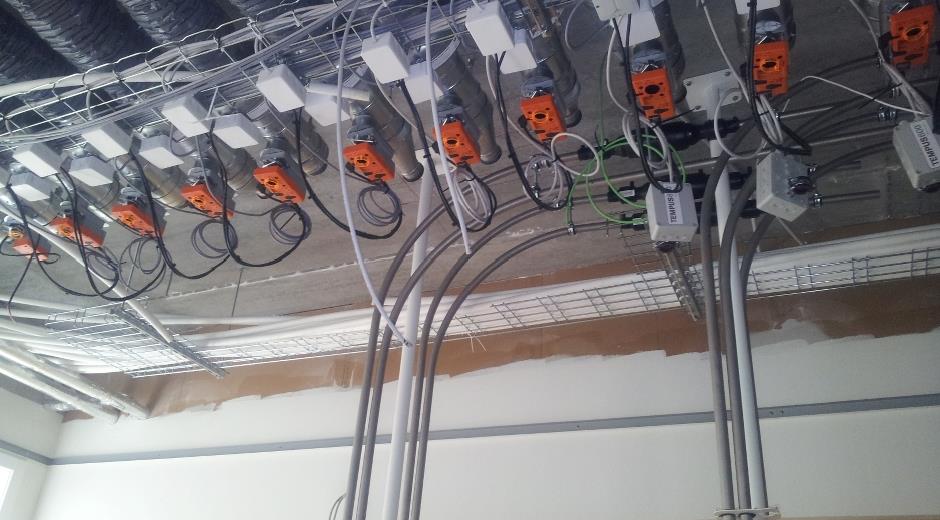 Pneumatic transport
Traditional pneumatic transport is one way trying to solve the challenges with internal logistic of the still increasing number of blood samples in hospitals worldwide.
Traditional pneumatic has been the only way to make the transport without a total rebuilding of the hospital. Though the pipes are "only" 110mm they still take a lot of space and so do the bends, pipes, sending and receiving stations although they are smaller and easier compared to for example monorails and AGV.
The major challenge is handling of the carriers in both ends and also the priority of which order the carriers should be sent is a challenge. That's why Timedico took the best from the pneumatic transport, removed the barriers and invented the new pneumatic transport system, Tempus600.
New pneumatic transport for blood/small clinical samples
Tempus600 compared to traditional pneumatic transport have no carriers, no handling in both ends, no priority - all samples are sent by FIFO (first in, first out), smaller pipes (only 25mm compared to 110mm) and no cross sections in the pipeline.
Traditional pneumatic transport is still a good system for sending all different kinds of materials, papers, instrument etc. in a hospital, but using it to blood samples is not optimal, when you are considering that a blood sample is a patient waiting in a bed and doctors/nurses waiting for analysis to treat the patient.
With this new Tempus600 you can divide pneumatic transport into two sectors:
1. Traditional pneumatic transport for various materials.
2. New pneumatic transport for blood/small clinical samples.

Tempus600 is the new pneumatic transport system that extends the mega lab to all the wards where you have the Tempus600 launching units. Which means that it is almost as if you actually were in the lab 24/7/365.