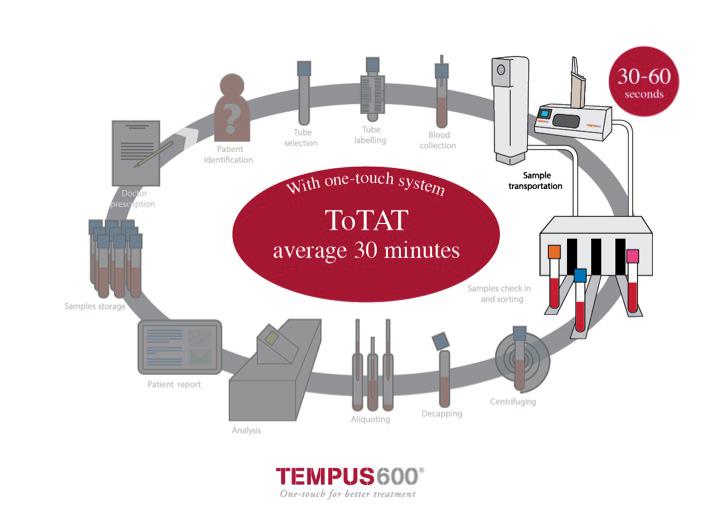 Reducing Laboratory Turnaround Times
Turn-around-time (TAT) is the universally accepted method of describing the efficiency of laboratory services, often described as the time between a test being requested and the result of said test being available to the clinician. In this instance, TAT encompasses the pre-analytical phase of the process, including the time taken to transport blood samples to the laboratory1.
Whilst processing blood samples and running tests require a certain amount of time, it is possible to reduce the turnaround time by decrease the time taken to deliver the samples to the laboratory.
Graph 12 :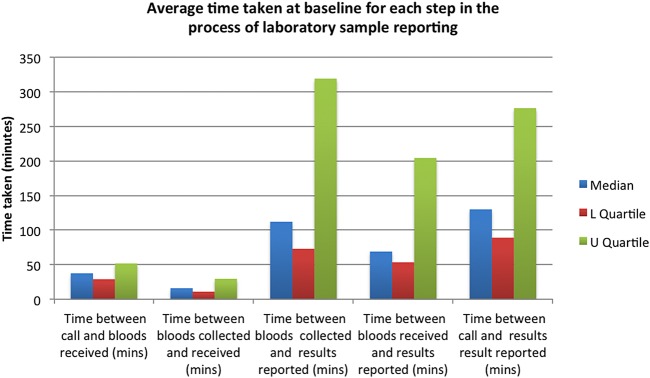 More about reducing Laboratory Turnaround Times
A faster transportation method
Transporting samples via porters or traditional pneumatic tube systems (PTS) can cause unnecessary delays to blood sample TAT.
An alternative method could be to use a dedicated transport system, Tempus600. Depending on the length of the pipeline, the transport time varies from seconds to maximum a couple of minutes. Whilst providing a faster transportation method, it also reduces the time taken to pack and unpack PTS pods, without errors or hemolysis. If hospitals then connect it directly to the TLA (Total Lab Automation) they will then have no risk of loss or incorrect delivery. This is effective Turn-Around-Time.
1 Higgins, C, 'Pneumatic Tube Transport of Blood Samples – an Update', acutecaretesting.org, 2015, available from: https://acutecaretesting.org/en/articles/pneumatic-tube-transport-of-blood-samples--an-update
2 Al-Talib, M and Leslie, I, 'Speeding Up Laboratory Test Reporting in Medical Emergency and Cardiac Arrest Calls: A Quality Improvement Project', BMJ Quality Improvement Reports, 2017 (6), available from: http://bmjopenquality.bmj.com